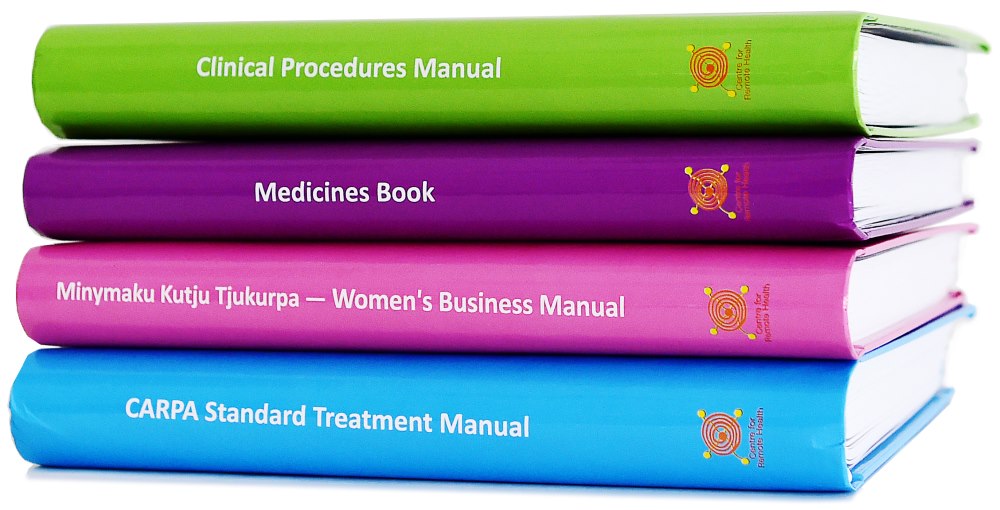 Practitioners are encouraged to use the Remote Primary Health Care manuals as a suite so as to cover all aspects of clinical practice.
There is cross referencing between manuals for ease of use.
Medicines used in the CARPA Standard Treatment Manual (STM) and the Women's Business Manual (WBM) are featured in the Medicines Book for Aboriginal and Torres Strait Islander Health Practitioners (MED). Procedures referred to in both these protocol manuals are detailed in the CRANAplus Clinical Procedures Manual (CPM).
A discount applies when the manuals are purchased as a suite.
Orientation video
View the orientation video which includes an overview of the purpose, layout and correct use of the manuals.
More Information
For further details visit the Remote Primary Health Care Manuals website
View Online Version of Manuals
Suite Price
$180 plus Freight charges
Purchase suite