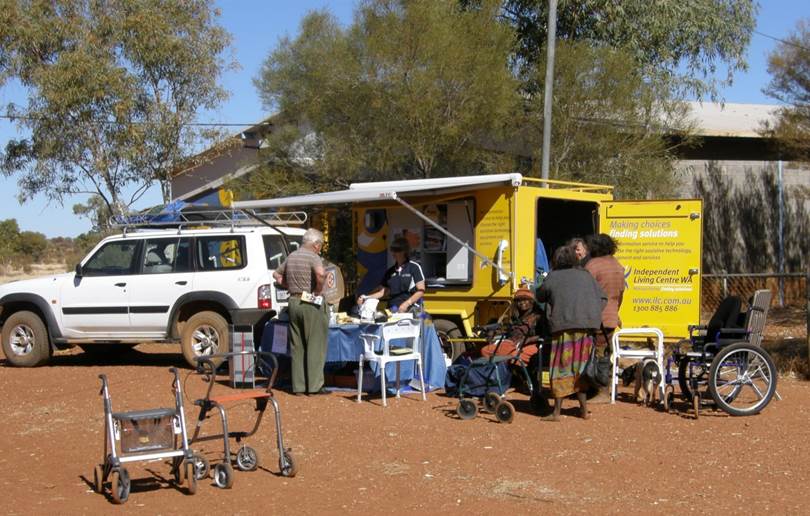 Who should attend
This course is designed for health professionals, aged care and disability workers who provide services for old people, people with disabilities, people with mental health issues and other vulnerable people living in the community.

About this course
This is a one, two or three day course which is designed to give you the skills you need to provide quality care to older people, people with disabilities and their families who live in Indigenous and remote communities. The modules enable workers to attend the course in their particular area of interest.
Day 1 introduces ways of working effectively with older people or people with disabilities in remote and Aboriginal and Torres Strait Islander communities. It includes frameworks for practice including assessment and care planning.
Day 2 focuses on working with people with disability
Day 3 focuses on recognising and responding to people with dementia.
There has been a demonstrated need for further education of health professionals and other workers in Aboriginal and remote communities. Assessment and care planning for old people and people with disabilities living in remote and Indigenous communities has been shown to be inconsistent. People living in these communities are twice as likely as people in non-Indigenous communities to experience disability, and the prevalence of dementia has found to be two to five times as high. This has meant an increased demand for services.
There have been major changes in government policies in both the Aged Care and services for people with disabilities which has added to the complexity of providing appropriate services and care.
The frameworks which underpin the workshops are the International Classification of Functioning, Disability and Health (ICF), culturally responsive care, person centred care, and a Human Rights approach. You will learn how to use these frameworks to assist people and their families to participate as fully as possible in their community. The course will be activity and discussion based with extensive use of case studies, building on the experience of the participants as well as the facilitators.
Completion of Day 1 is a prerequisite for Day 2 and / or 3
The course provides an opportunity for interactive and interprofessional learning based around the use of case studies and other activities.
Learning outcomes
At the end of this course participants will be able to:
Day 1
Demonstrate skills in critical thinking and reflective practice in applying frameworks for care including cultural safety, person centred care and the International Classification of Functioning, Disability and Health (ICF)
Communicate effectively with clients and their families as well as other appropriate people involved with their care.
Identify client goals through appropriate assessment to enable effective participation in their community
Develop, write and implement effective care plans in the context of a complex service system
Source and utilise up-to-date resources
Day 2
Describe different cultural understandings of disability and outline ways to accommodate these issues in service provision
Support communities in preventing and reducing disability
Describe the implications of government policies, particularly NDIS, for their service
Day 3
Describe changes associated with dementia in a person in terms of their sense of self, cognitive abilities, emotional states, behaviour and their ability to look after themselves and others
Describe the differences between dementia and other conditions such as delirium and depression that may have similar signs and symptoms
Use appropriate tools including the KICA (Kimberley Indigenous Cognitive Assessment) to assess Indigenous clients for dementia
Develop a plan for the long-term management of the person with dementia in their community
2021 COURSE DETAILS
Location
Alice Springs and Tennant Creek

Cost

One Day: $200

Two Days: $400

Three Days: $600

Dates

5th, 6th, and 7th May (Alice Springs)

18th, 19th, and 20th May (Tennant Creek)

25th, and 26th August - Day 1 & Day 3 (Alice Springs)

Facilitators

Heather Jensen
Annie Farthing
Registration

pdf

Registration Form

(651 KB)

More Details

pdf

Course Flyer

(306 KB)

Enquiries

This email address is being protected from spambots. You need JavaScript enabled to view it.