Who should attend
Registered nurses new to remote health, considering a career move to remote area nursing or interested in remote / rural contracts.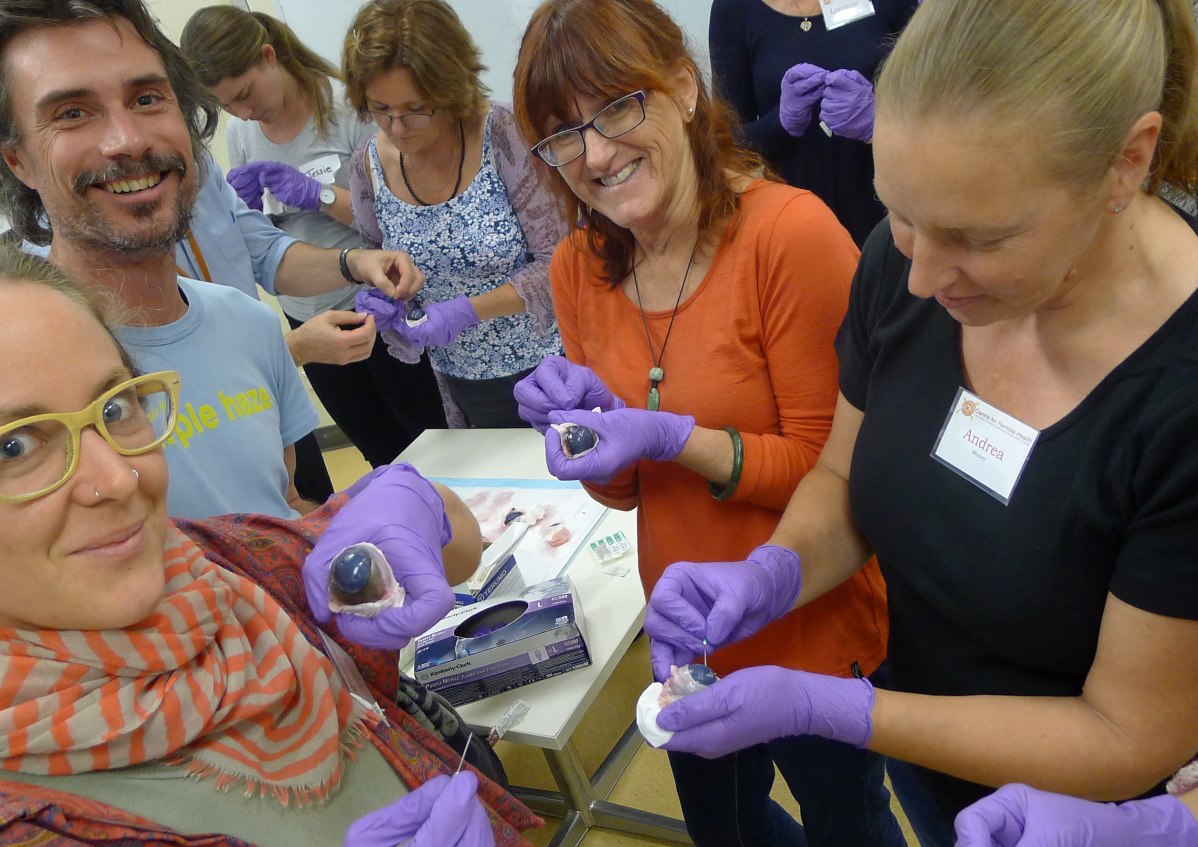 About this course
This 10 day face-to-face short course prepares registered nurses with the skills and knowledge required to become effective members of remote primary health care teams.

Modules include:
Framing Indigenous Health
Remote Advanced Nursing Practice
Remote Trauma Skills

With a focus on cultural safety, hands-on skills acquisition and relevant learning, the 10 days provide ideal preparation for remote area nursing.
The CRANAplus Remote Emergency Care (REC) course is highly recommended.
The Framing Indigenous Health module, with a focus on cultural safety, the social determinants of health and primary health care, provides the participant with a learning experience that will enhance their knowledge and skills specifically relating to the geographical, environmental and cultural context of remote health service delivery.
The Remote Advanced Nursing Practice module concentrates on the development of foundational skills and knowledge for advanced and extended nursing practice and includes: the RAN model of consultation, clinical reasoning, assessment and management, investigation including pathology, communication and collaborative practice, evidence based practice, advanced clinical skills.

The Remote Trauma Skills module provides the theory and practical skills required for Triage, Plastering and Suturing in the remote setting.
It is highly recommended to also complete the online Pharmacotherapeutics for Remote Area Nurses Course which complements the Transition to Remote Area Nursing Program.
Pharmacotherapeutics for Remote Area Nurses aims to assist participants in developing the necessary knowledge and skills to ensure medications are used appropriately, effectively, judiciously and safely within an individual's legislated scope of practice in the remote context.
Learning Outcomes
At the end of this workshop participants will be able to:
Outline the principles of cultural safety
Describe the social determinants of health in relation to remote Indigenous communities
Incorporate primary health care principles in their practice as a Remote Area Nurse (RAN)
Select, supply and administer appropriate medication under scheduled treatment protocols integrating comprehensive assessment and best practice guidelines.
Physically assess clients
Conduct a comprehensive health assessment
Follow the RAN model of consultation when consulting with patients
Understand the proficiencies required by the RAN to work within the remote setting
COURSE DETAILS
Cost
$2250
Excludes Pharmacotherapeutics for Remote Area Nurses
($650 for the Pharmacotherapeutics course, paid when registering online)


Dates and locations

Alice Springs

2021

Mon 8 March - Fri 19 March (full)
Mon 5 July - Friday 16 July (postponed)
Mon 9 August - Fri 20 August (full)
Mon 27 September - Fri 8 October (full - waitlist only)
Mon 1 - Fri 12 November (full - waitlist only)


Katherine

2021

Tue 15 Jun - Fri 25 June (full - waitlist only)
Includes Barunga Festival Fri 11 - Sun 13 June

Facilitators
Karen Collas
Tobias Speare
Registration

pdf

Registration Form

(651 KB)

More Details

pdf Course Flyer Alice Springs (489 KB)


Enquiries

This email address is being protected from spambots. You need JavaScript enabled to view it.

Comments from course participants
"Clinical skills, assessment skills, phone consultation skills"
"Feeling more confident"