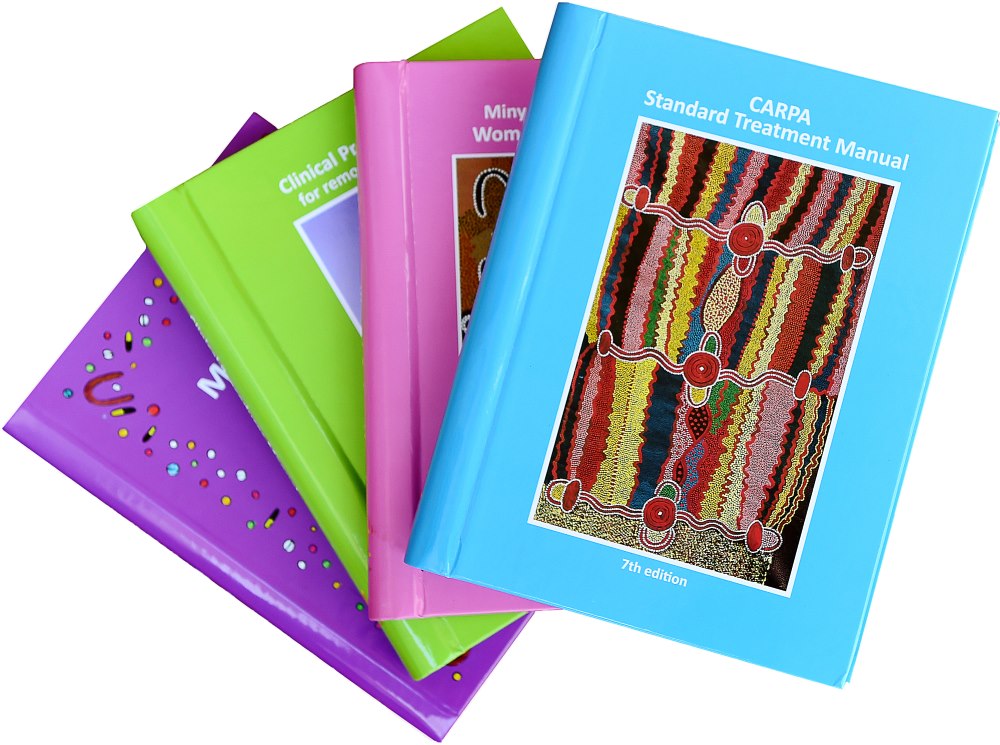 The Remote Primary Health Care Manuals (RPHCM) support and promote good clinical practice in primary health care in central, northern and remote Australia.
This suite of manuals are used by health care workers including remote area nurses, Aboriginal and Torres Strait Islander health practitioners, doctors, midwives, nurse practitioners, and allied health professionals.
They provide the legislated clinical guidelines for remote primary health care staff in the Northern Territory, and are also widely used in clinical care, health service systems, education and orientation throughout the Northern Territory, remote South Australia, the Ngaanyatjarra and Kimberley regions in Western Australia, and beyond.
The suite is made up of the:
The suite is:
Designed for remote practice
Current and evidence based
In plain English, easy to access
Culturally appropriate
Revised with the greatest possible input from remote practitioners
Review Process
A distinctive feature of these manuals is that they were developed by practicing remote health clinicians and continue to be reviewed and updated using this 'by the user for the user' guideline development model.
This model brings together the collective experience and wisdom of topic experts, local specialists and remote area practitioners who provide evidence reviews and expert advice. Once updated the guidelines are checked by users of the manual for clarity, practicality and acceptability, ensuring that the manuals remain relevant and as useful to remote practice as possible. The process is overseen by a multidisciplinary committee of highly experienced remote area practitioners.
pdf Simplified flowchart of the RPCHM review process (161 KB)
Orientation video
View the orientation video which includes an overview of the purpose, layout and correct use of the manuals.
More Information
For further details including Online Manuals visit the Remote Primary Health Care Manuals website

Purchase Manuals